Senior Civil Engineers/Project Managers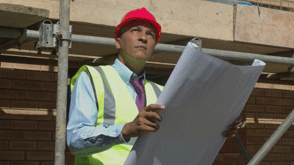 Senior Civil Engineers/Project Managers


Senior Civil/Site Engineers for residential, commercial, institutional, and industrial land/site development. Multiple opportunities available. Excellent potential for growth within the company. Bachelorís Degree in Civil Engineering or equivalent program required. Applicants should have experience in land development engineering design, including site planning, layout, grading, drainage, infrastructure, regulatory permitting, and land use ordinances. PE license desired for experienced candidates. Strong analytical and communication skills are a must. Applicants with AutoCAD skills preferred. Exceptional compensation and benefits packages. Resumes will be held in the strictest of confidence.


To apply, please fax your resume to: (610) 644 0680
Please, No phone calls at this time.