AutoCAD Designer/Drafters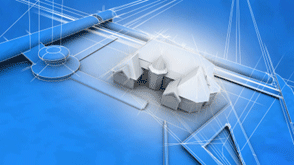 Senior Civil Engineers/Project Managers

Position available for a Civil/Site CADD Operator with a minimum of 4 years of experience in the preparation of subdivision and land development plans and construction documents for residential, commercial, institutional, retail developments, etc. Position requires strong knowledge of AutoCAD Civil 3D and ability to work in a team environment. Strong communication skills required.
We are seeking Designers and Drafters with strong knowledge of current AutoCAD BIM Modeling software. The most qualified individuals are proficient in AutoCAD Civil 3D 2012 or later, Adobe, and the Microsoft Office Suite. CVE provides the latest technology and advancement in CAD. Designers/drafters are expected to produce accurate, high quality, and computerized drawings of site maps, construction plans, details, and presentation graphics. Knowledge of mapping or site design a plus! Responsibilities include providing clients with drawings that become tools for site planning, data management, and construction, combining the use of CAD software with digital or scanned photographs to improve clarity, and linking databases for presentation of numerical data and overlaying remotely sensed data/imagery. Design tasks include: site layout and grading, excavation and fill volume calculations, contour mapping of topographic or other site data, drainage design and stormwater management, utility planning and design, roadway geometry and planning, construction plans and details, landscape design, and more.
To apply, please fax your resume to: (610) 644 068
Please, No phone calls at this time.