Surveyors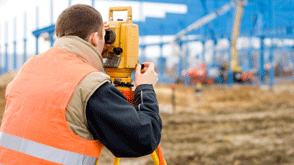 Senior Civil Engineers/Project Managers


Please apply if you have Land Survey or Construction Stakeout experience. A Bachelorís Degree is preferred, but not required. Perform a variety of in-office and field tasks associated with land surveying and civil engineering. Duties include: consulting with clients; providing guidance and direction to field crew(s), engineering and surveying technicians; overseeing survey aspects of civil engineering projects and/or directing preparation of all types of survey plans; deed and plan research and review; preparation of ROW plans and agreements; field work associated with land surveying, engineering and construction projects; survey computations and data collection; computer-aided design and drafting. AutoCAD and strong communication skills required. PLS or LSIT certifications desired.

To apply, please fax your resume to: (610) 644 0680
Please, No phone calls at this time.